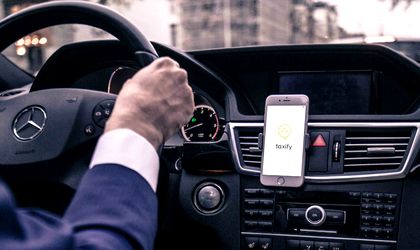 The Romanian Transport Operators' Federation (FORT) is demanding swift action from the Government and the General Council of Bucharest regarding the regulation or official authorisation of transport done through ridesharing platforms.
FORT is also asking for the elimination of all bureaucratic barriers faced by those who want to engage in taxi and rental services while following the rules of fair competition.
In addition, FORT wants the National Anti-Corruption Agency (DNA) to verify the ways in which Bucharest local authorities have exercised their attributions in the transport sector during recent years.
"FORT is no longer willing to tolerate the unregulated transport of passengers", according to a press release published by AGERPRES. "All the service providers who use ridesharing platforms need to obtain authorisation as they are currently engaging in unfair competition with regulated taxi and rental companies".
The Federation signals the fact that ridesharing platforms like Uber, Taxify or BlaBlaCar have been rapidly expanding throughout the country and that authorities have been unable to take the required measures of making them function legally. FORT claims that this distorts the fundamental nature of taxi services, which have already had major issues due to criminal groups, corruption and abuse in terms of legality and regulation. For years, taxi laws have been written by the same special interest group, first disguised as an association and later as a federation, which has used influence peddling and corrupted the system to eventually cripple something that was meant to be a public service for citizens that would provide adequate levels of safety and comfort.
FORT accuses authorities of being totally disinterested and paralysed regarding the improvement of taxi services, even when it comes to simple issues that can be resolved through regulation. At the same time, it warns that "the same interest groups that have destroyed the taxi service are now trying to use the issue of ridesharing platforms to promote legislative changes that serve their own purposes".
The reaction comes after Bucharest mayor Gabriela Firea has promised to soon establish a clear set of rules for taxi services in the city, including the banning of any forms of passenger transport that do not follow the provisions of existing laws.