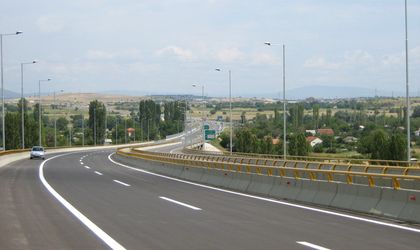 Transport minister Lucian Sova announced that he has removed the administrative barriers for companies building highways over the last six months, as most delays can be attributed to the state. The number of active construction sites is currently 13, according to the minister.  
Sova said that 169 kilometers of highway are currently being built. 
"There are 13 sites, totaling 169 kilometers of highway running today. Over the past six months, we have removed all the administrative barriers that were standing in the way of developers to develop their business. We have issued more than 1,100 legislative acts so it is the first time in Romania when the state is no longer in the way of construction sites," said Sova during a TV interview.
The minister said that that the most delays could be pinned on the state.
"It is important because most of the delays could be blamed on the state because it failed to provide expropriation corridors to the contractors on time and under the terms of the contract. This has resulted in additional costs and the wasting of time. We have eliminated these barriers," the minister stated.
Sova added that Lot 4 and maybe Lot 3 of Lugoj-Deva highway will be finished this year.