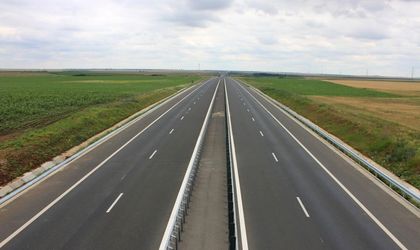 Transport minister Lucian Sova said on Wednesday that lots 3 and 4 of the Sebes-Turda motorway, totalling 28 kilometres, could be open to traffic in May.
Lucian Sova said that he is making "all the efforts necessary" to unlock the two lots. "Unfortunately, we've gone from one extreme to the other and some segments were open without fulfilling some conditions, which eventually led to unfortunate events regarding construction. Now, the rule is that reception cannot be made without meeting all conditions. The situation is not only uncomfortable, it is not constructive either. I aim to open these two lots by meeting these conditions, but I also want to generate a change of the governmental decision so that a partial reception can be made from now on, so that other highway segments could be open before their legal reception is made," said Sova.
On the other two lots (1 and 2), Sova said that they are far from being completed, but that he has greater expectations from constructors and is making efforts to increase their capacity and motivation to work faster. He added that the companies claim there is a lack of human resources, but that he supports the idea that better financial incentives will attract more workers to the projects.
The Sebes-Turda motorway had been due to open in 2016 according to initial plans.
The minister said that he maintains his objective of opening 60 km of motorway this year.
Romania currently has 748 km of motorway in use.