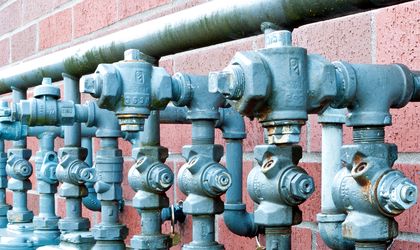 The passage under Danube of the gas pipe between Romania-Bulgaria was finished on Friday and the execution works, pressure test and the functionality trials will be finished this November, one month earlier than it was initially planned, according to a Transgaz release.
"On November 4, the corridor under Danube of the gas pipe was finished, the works being developed based on the execution contract signed with Inspet SA Lider and SC Habau PPS Asociat. Although both in the financing contract and the execution contract the finalization term is December 31, due to the usage of advanced technology, the works will be finished until the end of November," says the release.
"The measurement stations both in Romania as well as in Bulgaria were built and commissioned so that after signing the Interconnection Agreement and the approval of the capacity reserve methodology, the activities of import and export can be developed," say the representatives of Transgaz.
The inter-connector Romania-Bulgaria was financed by European funds valued at EUR 23 million, out of which EUR 10 million are allocated to the works on the Romanian shore and EUR 13 million for Bulgaria.
The Measurement of Gas station Giurgiu allows the circulation of the gas in both senses, a bi-directional flow with a dimension of a maximum debit of 1.5 billion cubic meters/year in both ways.
Transgaz in in the final stage of negotiations of Interconnection Agreement with Bulgartransgaz, the gas transport system operator from Bulgaria.
Georgiana Bendre