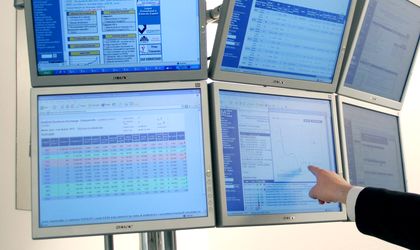 The secondary public offering (SPO) in Transgaz, state-owned gas pipeline operator, has been scheduled for late June, while the initial public offerings (IPOs) for three power generators should also take place this year, Lucian Isar, minister delegate for the Business Environment, told Reuters last week.
Romania is pursing an ambitious privatization program under the EUR 5 billion stand-by agreement with the IMF, European Commission and World Bank. Minority stakes in state-owned enterprises (SOEs) should be sold on the Bucharest Stock Exchange (BSE) The country also wants to appoint private manager and implement corporate governance in SOEs. The first private manager will be appointed in June, according to economy minister Daniel Chitoiu.
The government is planning to sell a 10 percent stake in Transgaz, but has also planned IPOs in Romgaz (Romania's largest gas supplier), Hidroelectrica (hydro-power generator), and Nuclearelectrica (operator of Cernavoda nuclear plant) for September, October and December. A 15 percent stake in Romgaz will be sold on the BSE, while in Hidroelectrica and Nuclearelectrica, the IPOs will involve a share capital increase of 10 percent to fund investments in the energy infrastructure.
Apart from Nuclearelectrica, all companies have selected the intermediary consortiums which should carry out the public offerings. It includes investment banks such as Goldman Sachs and Citigroup and the largest brokerages in Romania.
Isar said the government will stick to the privatization plan and is also pondering a dual listing in London or Vienna. This March, the BSE signed an agreement with the London Stock Exchange (LSE), in order to promote Romanian companies to London-based investors.
In the year to date, the privatization program registered the success of Transelectrica, the grid operator, whose SPO got EUR 37.6 million, and the failure of Cupru Min privatization, as deal terms between the government and Canadian Roman Copper Corp. failed. The Canadian firm bid EUR 200.7 million for the state-owned company that holds mining rights for Rosia Poieni, where around 60 percent of Romania's copper resources are located.
Ovidiu Posirca