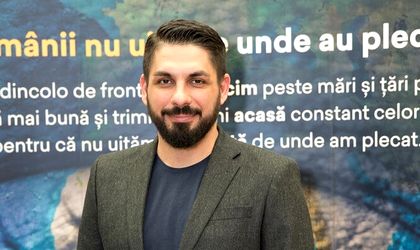 TransferGo, the rapid international transfers company, enabled transfers worth a total of over EUR 677 million in 2017, between 46 countries globally. Romanians sent over EUR 57 million through the company, an increase of over 60 percent from 2016.
In 2017, TransferGo expanded its portfolio, and its services became available in 46 countries around the world. The company is predicting that, by mid-2018, it will exceed a transactional volume of EUR 800 million.
Romanian communities in Europe had over 11,000 monthly transfers in 2017, a 40 percent increase from the previous year. The average value of a transaction was EUR 420, with 55 percent of the total transfers being done through the app.
Marius Nedelcu, Country Manager at TransferGo Romania: "We are delighted to end TransferGo's fifth year with extraordinary results and we are grateful for all of those who chose us as a trusted partner last year. In 2017, we saw an increase of over 60 percent in the number of clients, stemming from our promise to enable the quickest and most advantageous online transfers. TransferGo is now available in 46 countries and we are planning an expansion of our network in 2018."
TransferGo's online service has over 400,000 users, reaching 2 million international transfers. According to the company, clients have saved over EUR 20 million in comparison with using other instruments available on the market.