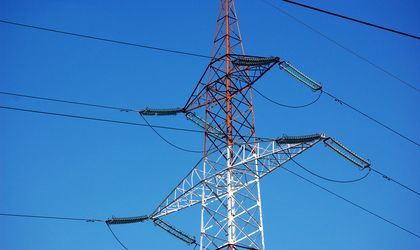 Net profit of grid operator Transelectrica, majority state-owned, fell by 72.8 percent in the first quarter of 2012 to RON 43.6 million (EUR 9.95 million), while the net turnover gained 15 percent to RON 884 million (EUR 201.8 million) in Q1.
Operating revenue rose by 17.6 percent y/y to RON 891 million (EUR 203.4 million), although the amount of billed electricity on the market decreased by 6.9 percent to 14,650,700 MWh.
Total revenue was up 9.8 percent to RON 900 million (EUR 205.5 million), while expenses rose by 27 percent to RON 843 million (EUR 192.5 million). Translectrica's debt amounted to RON 1.8 billion (EUR 411 million).
A secondary public offering (SPO) of Transelectrica gathered EUR 37.6 million this March and there will be no share capital increase in the next twelve months.
The Ministry of Economy is the largest shareholder in Translectrica with a 58.7 percent stake, while the Property Fund has 13.5 percent of the shares and SIF Oltenia with 5.10 percent. Retail investors have 8.4 percent of the shares, while corporates own 14.3 percent.
Translectrica's shares were trading at RON 13.00 on Tuesday, losing 26.3 percent since the start of this year. The market capitalization of the grid operator stands at EUR 228 million on the Bucharest Stock Exchange (BSE).
Ovidiu Posirca