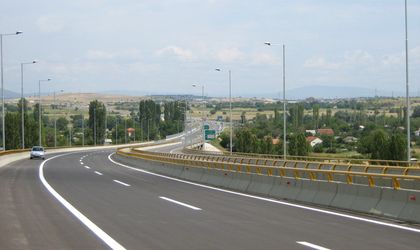 The National Company of Roads Infrastructure Administration (CNAIR) announced this Friday traffic restrictions on two segments of the A2 highway (Autostrada Soarelui) until August 15. The highway connects Bucharest with the Romanian seaside and the restrictions are caused by rehabilitation works.
The segments are in the area of Borcea bridge (km 145) and between km 157-km 159 (Cernavoda bridge).
"Works are carried out during the night, during 10 PM and 6 AM, from Monday to Thursday. On these road segments the traffic in restricted on one lane," said CNAIR.
At the same time, CNAIR announced that starting July 28, 10 AM, it will begin rehabilitation works on national road 65 (DN65-E574) Craoiva-Pitesti, on the bridge over Olt, in Slatina municipality. This is why until August 31, the traffic will function on a single lane, alternatively.
"Between July 30-August 31, during 00:00-6:00, the traffic on the bridge will be forbidden for all vehicles and will be used the overland route Slatina– DJ546 – Teslui – Strejesti – DN64 – Plesoiu – DJ677 – Salcia – DN65," says the release.