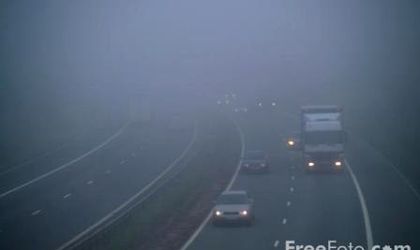 The traffic on 15 national roads, such as the Bucharest – Pitesti highway and the Bucharest Constanta highway, is made difficult by fog, announced the local traffic center.
Counties were road visibility was reduced because of fog were Ilfov, Arges, Giurgiu, Calarasi, Ialomita, Olt, Valcea, Vrancea, Neamt, Brasov, Harghita, Mures, Braila, Tulcea and Constanta.
Drivers are advised to reduced speed according to visibility, increase distance between vehicles and use fog lights.