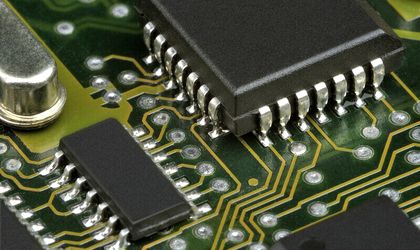 The Chinese Finance minister has announced that profit taxes will be eliminated for chipmakers in order to help this sector develop and limit the reliance on imported chips, in the context of trade tensions with the US, according to Bloomberg.
The United States are considering imposing taxes worth USD 50 million on Chinese exports, claiming discriminatory trade practices in high tech industries by the Chinese.
The new tax breaks would benefit a wide range of semiconductor companies, which will be exempt from corporate income taxes for up to five years. After that, tax rates will be half the current 25 percent rate until the 10th year.
Earlier this week, another set of tax cuts were announced that would benefit high-end manufacturing and innovation-driven tech companies supported through the Made in China 2025 plan, which aims to increase competitiveness in emerging industries from information technology to aerospace.
Currently, China relies largely on imported semiconductors, but it has long tried to elevate the sector. The country envisions spending around USD 150 billion over ten years in order to become a leader in design and manufacturing, which US officials have said could harm American interests.
Photo: dreamstime.com