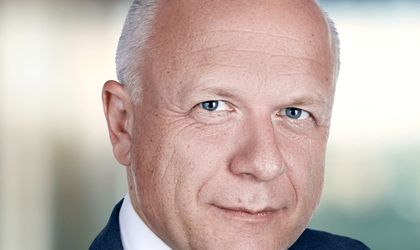 TPA Romania is expanding its line of consulting services through the launch of a new EU Subsidies and State Grants department this month. With the integration of the firm Becker Consult from Bucharest, now re-branded as TPA Becker Consult, TPA is adding seven new specialists in EU subsidies and state grants to its team.
Johannes Becker, founding partner of Becker Consult and an Austrian citizen established in Romania since 2003, will be the partner in charge of the new department.
"The expertise brought by Johannes and his team will be a great asset for our firm in Romania. We have worked together successfully on various projects with mutual clients in the past, and I am extremely happy to be able to welcome Johannes and his team as TPA colleagues and to add the always in-demand EU subsidies and State grants consultancy service to our list of existing services," said Jan Glas, managing partner of TPA Romania and a member of the CEE Steering Committee for the TPA Group.
"I started Becker Consult in Bucharest in 2007. The merger with the TPA Group is a logical continuation of the relationship we have built up together over recent years, as well as being a strategic decision. Integrating our service lines into the TPA portfolio will be very beneficial for our clients, who often have complex requests that cover both EU subsidies and financial and legal issues,'' said Johannes Becker, new partner at TPA.
The TPA Group is one of the accounting, tax advisory and auditing services companies in Central and South Eastern Europe. It is present on the Romanian market since 1998, TPA Romania offers its clients a full range of financial services, including accounting, payroll, audit, tax and legal services. Its new EU subsidies and state grants service will complement the company's existing range of services. TPA Romania generated a turnover of EUR 3 million in the first nine months of 2016, representing a 25 percent year-on-year growth.
Georgiana Bendre