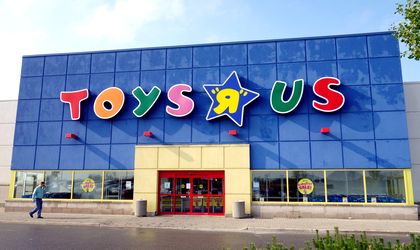 Toys R Us will close or sell all of its US 800 stores, affecting up to 33,000 jobs as the company closes down its operations after six decades in the business.  
The company filed for bankruptcy six months.The company encountered difficulties with paying its nearly USD 8 billion debt, a large part dating from a 2005 leveraged buyout.
Earlier reports indicated that the company had stopped paying its suppliers, some of the largest toymakers in the US. On Wednesday the company announced it would also close all 100 of its stores in the United Kingdom.
In the United States, the company announced it would shutter the shops gradually, a source told The Washington Post.
Toys R Us was at a certain point the biggest US toy retailer but has been severely hit by the advance of online toy retailers.
The company submitted court documents to begin the US liquidation of the company. "This is a profoundly sad day for us as well as the millions of kids and families who we have served for the past 70 years," CEO Dave Brandon said in a statement.