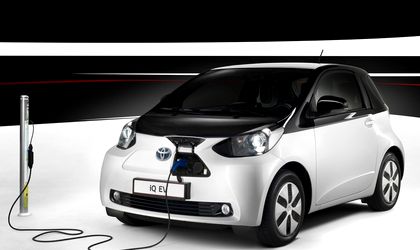 Toyota sales in Romania reached over EUR 116 million in the first semester of the year, while the Inchape group, Toyota Romania is part of, registered a turnover of EUR 116.4 million, representing a 25.9 percent year-on-year increase, a record for the last 7 years.
"This year started very well for Toyota Romania, which was reflected in the turnover registered by Inchape group. The segments that contributed to this evolution- the services, the car sales and the items and accessories sales – helped us reach a very good growth level, compared with the first semester of 2016. For this year we estimate a 25 percent increase of the turnover compared with 2016 up to approximately EUR 273 million," said Edit Corcoman-Tarcolea, general manager Toyota Romania.
The growth is due both to the increase in new car sales, with a two digit-share over the market level of the first semester of 2017, as well as in the same period of 2016, and the mix sales where Lexus and hybrid cars had an essential role. In addition, the items and accessories sales contributed to the turnover growth. On this segment there were generated EUR 7 million, a growth by over 8 percent compared with the similar period of 2016.
The best sold model with traditional engine is Toyota Corolla, which represents over 25 percent of the group sales. Yaris Hybrid is the best sold model for hybrid engine, so that Toyota Hybrid reached a total share of 88 percent in the first half of the year, with 863 units.