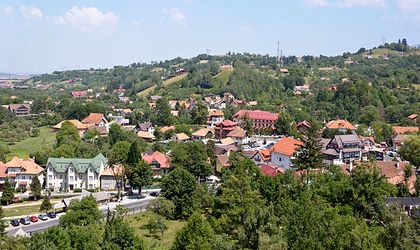 The Tourism ministry plans to use Dracula's legend to promote Romania as a tourist destination to audiences in China, India and the Middle East, Cristian Barhalescu, state secretary with the Tourism and Regional Development ministry told Mediafax newswire. These are markets that have not been affected by the economic crisis and have potential, the state secretary said.
"I think a reevaluation, a repositioning of the strategy laid out in 2007, under different economic circumstances, is necessary now because the target markets we consider close, such as Germany, Austria, UK or Russia can be completed with markets like the Middle East, China or India, where Romania hasn't been promotes so far," Barhalescu said.
He added that Romania will try to grant visas to those who are "truly tourists," coming from China, India or the Middle East.
Besides Dracula tours, the promotional offer on Romania can include Transylvania, but also cultural tours, the Danube Delta or the local spa resorts.