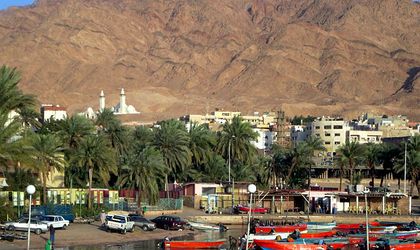 Tour operator Prestige Tours, part of the Turkish group Calypso Tour, recorded a 58 pct increase on its Turkey packages in 2017 and is launching charter flights to Jordan.
In 2017, 20,000 tourists traveled with Prestige Tours to Antalya. In 2018, starting March and until June, the tour operator will operate charter flights with weekly departures to the Red Sea resort Aqaba.
The packages include direct flights with line airline Royal Jordanian Airlines, accommodation in four and five star hotels, airport taxes, transfer costs and visits. Prestige Tours forecasts that around 5,000 Romanian tourists will opt for a Aqaba in the first year of operation.
"We are counting on Jordan because we noticed that the interest of Romanian tourists for this destination has increased, as it is one of the richest from a touristic point of view and one of the safest countries in the world. Also, Jordan is a good alternative for tourists who want a beach holiday in spring in resorts with all inclusive services, a flight that is shorter than 4 years and to visit some of the most popular tourist attractions in the world," Elena Anghel, Prestige Tours managing director said.
In 2016, Prestige Tours expanded the number of flights from other cities apart from Bucharest, by including a flight from Suceava to Antalya, its main destination.  The occupancy rate of over 98 percent of flights from this city, as well as from Cluj-Napoca and Arad, made the company eager to expand at a national level in 2018 as well, and to introduce a charter to Antalya from Craiova.
Also in 2018, Prestige Tours introduces a new business line, namely the bus line to Marmaris and Didim, with five weekly departures from Bucharest and Craiova. "Due to the large number of requests for trips to Turkey and the high degree of occupancy on the charter flights we have, we decided to focus on a new line of business. Marmaris and Didim are the first destinations we operate by bus, but, depending on results we are considering to launch other destinations," Elena Anghel, Prestige Tours managing partner.
Bus tours to the Turkish seaside will be operated between May-October 2018.