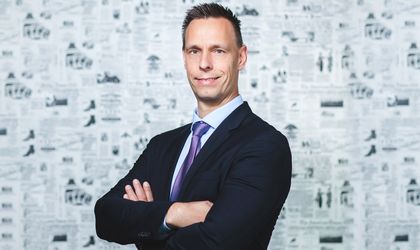 TotalSoft, one of the leading ERP and financial solutions providers appointing Tom Stankiewicz as Financial Services' executive director, and opens a representative office in the Frankfurt area, thus further penetrating international financial markets with its Charisma business solutions.
Stankiewicz will be coordinate a team comprised of account managers, program managers, technical and business consultants to be based in Bucharest and Frankfurt area, and will be responsible for both local and international customers active in the financial and leasing sectors, for sales, key account management and delivery of financial services products.
"Our strategy focuses on developing Charisma products and offering them to a wider international audience. We are committed to make the necessary investments in both the talent and the core Charisma products that are key to our future growth. The new Frankfurt office will play a significant role in further promoting and implementing Charisma, especially in European countries. We welcome Tom on board and together, we look forward to making Charisma Leasing among top 3 solutions globally," said Onder Eren, CEO TotalSoft.
Stankiewicz brings over 15 years of experience in financial services, as he held various management positions in international companies such as Sopra Banking Software, TSYS International and Atos Worldline GmbH. He holds a Master's Degree in computer science and business administration from the Technical University of Darmstadt in Germany.
TotalSoft was acquired in autumn last year by Logo, the largest independent software provider in Southeast Europe, as part of its strategy to further expand into international markets.