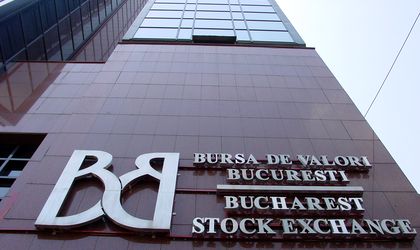 The total value of transactions on the Bucharest Stock Exchange (BVB) increased by 22 percent last month compared to June and by 186 percent compared to July 2016, up to EUR 280 million.
BVB recorded transactions worth almost RON 1.3 billion in July, equivalent to EUR 280 million. Regarding the structure of transactions, July registered a strong advance of the fixed income segment (bonds), among the unfolding of UniCredit Bank's bond issue offers (RON 610 million or EUR 134 million). Almost half of the total value of transactions on the local capital market came from the bond segment.
"After the dividend season, the bond season began. There will be more issues of bonds. This proves that investors have more and more confidence in the Romanian economy and the capital market. A developed capital market cannot exist without a market of debt instruments such as bonds. If investors buy bonds, this means that they understand and accept all the local risks reflected by bond interests," said Ludwik Sobolewski, CEO of BVB.
"The recent transactions involving bonds are a positive message sent by Romania to investors that the Bucharest market has the ability and the necessary tools to absorb significant transactions whether they are issues or sales of shares or bonds," said Lucian Anghel, president of BVB.
The main market index, BET, recorded an increase by 16.8 percent in the first seven months of this year. At the same time, BET-TR, the index that reflects the dividends from the companies included in BET index, increased by 24.7 percent. The average daily trading value exceeded EUR 9.25 million at the end of January-July 2017, up by 34 percent over the same period last year. At the end of July, the market value of the Romanian companies listed on BVB went over EUR 20.2 billion.