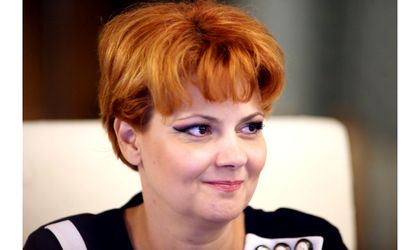 Secretary General of the Government Toni Grebla said that the prime minister will send president Klaus Iohannis the same proposals for the Ministries of Transport and Development, namely Lia Olguta Vasilescu and Mircea Draghici. Toni Grebla made the statement for Digi 24.
"This will certainly be the decision and it will be taken today," said Secretary General of the Government, Toni Grebla.
He also told Hotnews that President Klaus Iohannis's explanations for the rejection of the ministers proposed for Transport and Development are "unrelated to legal and constitutional provisions".
"Unfortunately, the president did not point to the specific issues related to the provisions of Article 105 of the Constitution, nor from Article 2 of Law 90/2001. The answer is a political one and it is unrelated to legal and constitutional provisions," Grebla told Hotnews.
President Klaus Iohannis sent two letters to Prime Minister Dancila on Thursday explaining why he rejected his proposals to appoint new ministers for Transport and Development.
In the first letter, the president explains why he did not appoint Ilan Laufer and Olguta Vasilescu to Development, respectively Transport, in the first phase of the government reshuffle. About Laufer the head of state says that the legal conditions are not met, and that Vasilescu does not have the necessary expertise. In the second letter, the president claims that he did not appoint Mircea Draghici and Olguta Vasilescu in Transport, respectively Development, because there is no mention of the fulfillment of the conditions of legality from the documentation submitted.