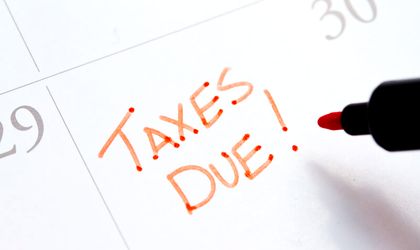 Tomorrow, July 31, 2018 is the last day on which the unified tax statement can be filed, and individuals can submit this statement online.
According to Finance Minister, Eugen Teodorovici, more than 600,000 individuals filed the unique statement by July 25, and 190,000 forms were filed online, according to the Ministry of Finance.
Still, there were problems again with the ANAF systems and, more than that, some analysts said that the current form of the unified tax statement has some flaws. For example, the calculation method is cumbersome for foreign currency earnings, and authorities should have set a single benchmark rate, as there is in excise duty and on its basis to calculate taxes on foreign exchange earnings without making people too many complicated calculations.
The statement can be submited online, through the application that can be accessed at https://declunica.anaf.ro/, with username and personal account password from the Virtual Private Space, through a qualified digital certificate the representatives of the Ministry of Finance sent or via the e-guvernare.ro portal.
The declaration may also be filed in paper format directly at the ANAF tax administration or by post, by registered letter with acknowledgment of receipt.
The unified tax statement declaration is to be filled by persons who, individually or in a form of association, earn income from Romania and/or from abroad and those who owe income tax and compulsory social contributions.
People who do not earn income, or the income is less than RON 22,000 can choose not to pay, but if they choose to pay health insurance contributions, for example, are also required to submit this form. Those who do not file a single statement in time risk a fine of between 50 and 500 lei.