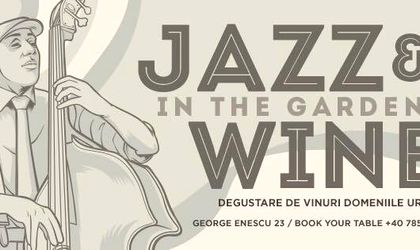 On Thursday evening, starting 8 PM, Lugo Restaurant and Lounge hosts a jazz concert with Marina Arsene (voice) and Ciprian Pop (guitar).
Arsene has a bachelor's degree and pursues a master's program at the National Music University from Bucharest, jazz section led by pianist and professor Mircea Tiberian. She attended several jazz festivals, winning the prize for the best singer at the International Festival Johnny Raducanu from Braila in 2014. Pop is a known guitarist in Romanian jazz, holding several concerts and collaborating with Sorin Romanescu, Luiza Zan, Vlad Popescu, Cristi Soleanu, Mircea Tiberian, Nicolas Simion etc.
More information here.