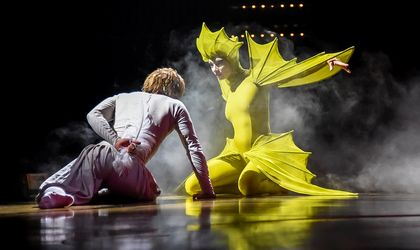 Recognized all over the world, Cirque du Soleil has constantly sought to evoke the imagination, invoke senses and provoke emotions.
The famous circus returns to Bucharest's stage, this time presenting Varekai, between May 3-7 at Romexo. "Deep within a forest, atop a volcano, exists an extraordinary world, where anything is possible: Varekai", is the story of the performance.
In gypsy language, Varekai means "everywhere" and is a tribute to the nomadic soul, spirit and traditional art of the circus. Tickets cost from RON 89 to RON 301 and can be bought from the Eventim network.