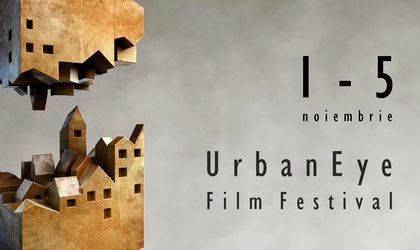 From this Wednesday to Sunday, the cinema Elvira Popescu and Apollo111 host the forth edition of UrbanEye Film Festival.
If you are interested in the urban life and the environment, you can watch films about the cities and communities from countries like Lebanon, Cuba, Russia, Denmark, USA. As every year, the screenings will be followed by Q&As with special guests from Romania or foreign countries.
This year the focus will be the right to living and public space, migration, cultural spaces at the utopian boarder, portraits of the architects/designers and land art. More information here.