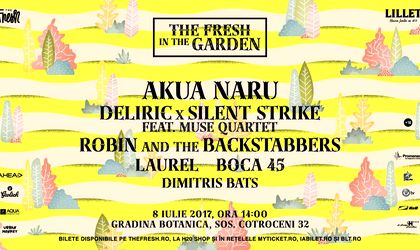 Saturday and Sunday bring the Fresh in The Garden, a show presenting Akua Naru Full live band, DeliricxSilent Strike feat. Muse, QuartetRobin and the Backstabbers Acoustic, Laurel Live, Boca 45 and Dimitris Bats Acoustic.
Akua Naru' history goes back in New Haven, USA, told in her debut album "The Journey Aflame".
She mixes several music categories with her hip-hop style. Deliric is passioned about hip-hop music, founding his band 11 years ago. Silent Strike are electric music and film composers. Laurel is a Londoner singer of pop underground.
More information, here.