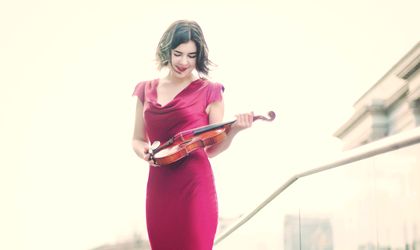 This Friday from 7 PM, the National Orchestra Radio hosts an event dedicated to Romanian-Poland cultural dialogue, with the Polish guest Marta Kowalczyk, currently concert-maestro of the Symphonic Orchestra in Basel, Switzerland. The conductor will be Gerd Schaller.
Organized in collaboration with the Polish Institute in Bucharest, the concert marks the day before the 99th anniversary of the Poland' independence and also the 80th year since the set up of the first Polish Culture Institute at Bucharest.
The event is a dialogue between the classical and contemporary music, but also between the Romanian and Polish music and European classic music.
Kowalczyk is the winner of Royal Philharmonic Society Award, holding several concerts and recitals in well-known concert chambers.