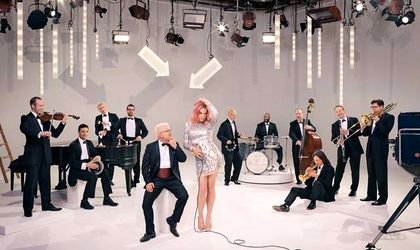 Pink Martini returns to Bucharest, this time for a double concert with singer Storm Large. Drawing on hits from a 20-year career, the group sings in 22 languages, including well-known Maria Tanase song, Pana cand nu te iubeam. The band will present it's latest album, Je dis oui!
The members of the orchestra have multiple grooves, from cuban-jazz and chamber music, to Brazilian marches and soundtracks of noir music. Storm Large is the voice that will accompany Pink Martini in the European tour.
The concert takes place in Bucharest, at Sala Palatului, on April 20 and April 21
More info, here.