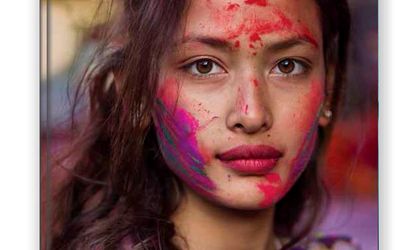 This Saturday from 4:30 PM – 5 PM, photographer Mihaela Nroc launches her "Atlas of beauty. World's Women in 500 portraits" at Gaudeamus, at Romexpo. During the event will speak Mihaela Noroc, Andreea Esca and Lidia Bodea.
After visiting 50 countries in four years, hundreds of news in the press worldwide and thousands of photographs, Mihaela Noroc shares their story: "Atlas of beauty. World's Women in 500 portraits", a book recently published in Romanian by Humanitus publishing.
Originating from her online photography project, this atlas presents a story about dignity, variety, authenticity, acceptance power and discovering the beauty within us. " The real beauty has no boundaries. You can find it in Africa, in Europe, in a village or in a metropolis, in a smile, in a gesture, in an intense look or in a story. The real beauty is in the differences between us and is all around us. It doesn't matter the fashion, race or social status", says Noroc.