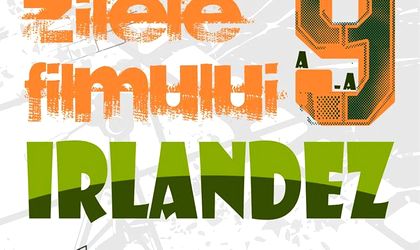 The Embassy of Ireland will host the ninth Irish Film Days Festival in Bucharest at Cinema Elvire Popesco on October 26 -27.
This annual event is supported by the Irish Film Institute, the Irish Film Board, Culture Ireland and the Arts Council/An Comhairle Ealaíon, in partnership with the Romanian Cultural Institute, the French Institute and the Odeon Cineplex.
This year's festival program features Brooklyn, directed by John Crowley (Thursday, 26 October) and Halal for Beginners directed by Conor McDermottroe (Friday, 27 October). Each feature film will be preceded by a short film.
Projections start at 20.30. Entry is based on ticket on a first come, first served basis. The films, which will have Romanian subtitles, will be briefly introduced by Deputy Head of Mission Patrick Coleman, and film critic Ms. Irina-Margareta Nistor. More information here.