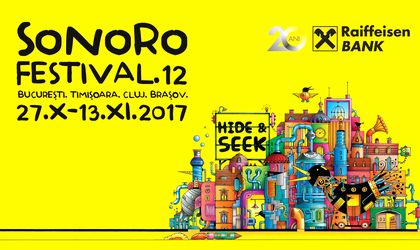 The festival SoNoRo will take place during October 27-November 13 and recommends for this edition a game of Hide& Seek, where the music will be joined by poetry, video art, fashion design and a labyrinth quest.
The cities where will take place the concerts are Bucharest, Timisoara, Cluj and Brasov.
This edition will be supported by 50 artists in 15 countries, out of which Gilles Apap, Ruxandra Donose, Giovanni Sollima, Max Baillie, Philippe Graffin, Daniel Rowland, Razvan Popovici, Diana Ketler, Marc Bouchkov, Vladimir Mendelssohn, Justus Grimm, Henri Demarquette, Zoran Markovici, Storioni Trio and Kamerata Kronstadt, led by the conductor Cristian Oroșanu.
More information here.