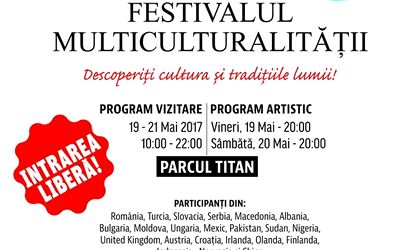 An important festival is also the Festival of Multicultures, which takes place during May 19 – 21. It is organized by Fundatia Lumina, in partnership with the Mayor Office of the third district, Arts House of the third sector and the Tune Foundation. It is part of the International Festival of Culture and Language (IFLC), an international cultural event at the 3th edition.
The festival is organized annually in 20 countries, exposing their traditional costumes, their traditional food and the elements of their culture. Bucharest citizens will have free access to the shows organized during this event.
More information can be found here.