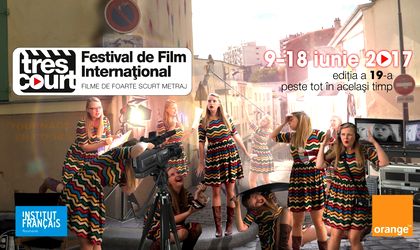 Starting this Friday will take place the Festival of short Films Tres Court, with films of maximum 4 minutes each, on Bucharest as well as in other cities from Romania.
There will be over 100 films. This event will be attended by 60 cities from the world, from Mediterranean Sea to Baltic countries and western Africa and central America and 17 localities from Romania.
Here you can find more information.