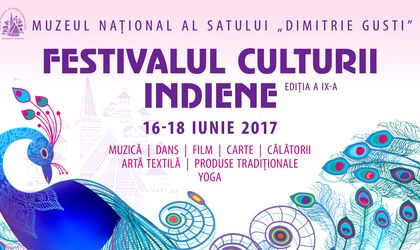 Festival "Namaste India" will take place at Satului Museum during June 16-18, under the patronage of Indian Embassy in Romania, National Museum of Village "Dimitrie Gusti" and the Cultural center "Rabindranath Tagore", inviting people to discover the Indian culture.
The festival aims to become this year a connection point between Indian culture and the other cultures of the world- Romanian, French, English, Pakistan and African, through shows, films screenings, exhibitions, workshops and meetings. The edition will explore the important dimensions of the national and international cultures: national identity, cultural values, traditions and continuity, cultural re-value, intercultural collaboration, roots and social inclusion.
More information here.