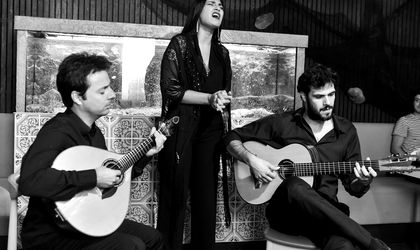 Friday and Saturday Dancing Lobster hosts the "Fado Nights in Bucharest". The guests are the fado singer Milene Sofia, together with the guitar players Sandro Costa (Guitarra Portuguesa) and  Andre Santos (Viola de Fado).
The show will prove that the Fado and Saudade grooves are not only about sadness, but they can also be cheerful and nostalgic, happy or tragic, as life.
The groves are combined with a refined gastronomic  experience at Dancing Lobster.