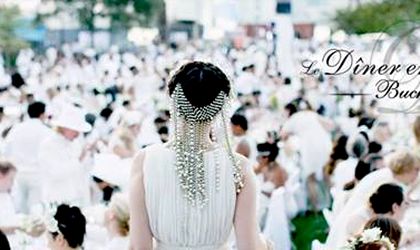 For the first time in Romania, the event Dinner en Blanc takes place on August 24 from 6 to 11 PM. It is a popular pop-up picnic in Parisian style organized in all big cities of the world for almost 30 years and its main focus is the white dress code. The event aims to transform the city in a bright evening.
The location is secret until the event day and only the persons who confirm the attendance will know the location a few hours before the event beginning. The dress code is All white, completed only by metal colored accessories.
More information here.