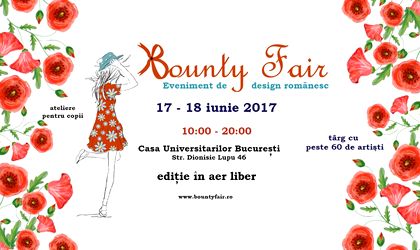 Bounty Fair#26, summer edition, will take place during June 17-18 in Casa Universitarilor. Romanian designers will be present at the fair, where there will also be ice cream, lemonade and hammocks.
The 60 designers who will be present are chosen according to their image, diversity and innovation. The program of the fair is from 10 AM to 8 PM every day. The aim of the event is to make the Romanian creativity and talent popular and inform people about the uniqueness and quality of hand made products.
More information here.