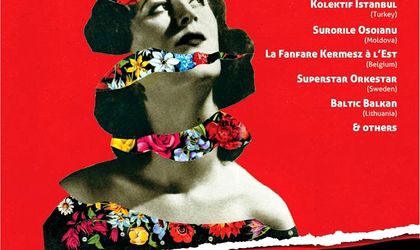 Friday to Sunday, the Balkanik Festival takes place at the Royal Rail station Baneasa. This is one of the most important world music festivals in Romania, taking place every year in Bucharest.
Starting 2 PM, this Friday, there will be workshops and handcraft fairs and starting 6 PM the concerts will kick in, while on Saturday and Sunday the program will start at 12 PM and will continue with concerts. You will be able to watch performances from Barcelona Gypsy Balkan Orchestra, Kolektif Istanbul concert, Fanfare Ciocarlia feat. Adrian Rasos Devi's Tale and Yasmine Hamdan.
More information here.