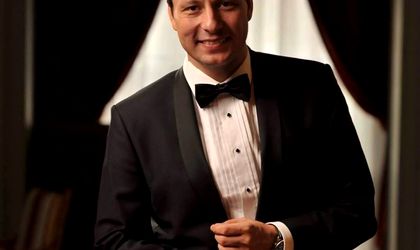 Calea Victoriei Foundation hosts this Saturday from 7 PM at the Bucharest Military National Circle, in shows room, to listen to a recital of arias, lieds and canzonets sang by tenor Lucian Corchis, who will sing the music of famous composers.
Corchis will be on stage together with piano player Livia Teodorescu-Ciocanea.
During the recital there will be compositions by Franz Schubert, Richard Strauss, Gabriel Faure, Frederic Chopin, Paolo Tosti, Piotr Ilici Ceaikovski.
Lucian Corchis, prime soloist at the Bucharest National Opera House since 2016, graduated from the National University of Music in Bucharest. During his career, he attended several courses in the country and abroad, which allowed his collaborations with important institutions.
Livia -Teodorescu Ciocanea is PhD lecturer at the Music National University in Bucharest and also a composer and piano player. She has over 60 works on different music genders.