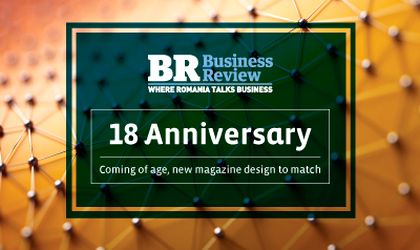 In the main story of the 18 year anniversary issue of Business Review you will find an outlook regarding the development of key sectors of the economy such as energy, real estate, automotive and IT in the upcoming decade.
The future of all this industries lays in the technology that will be deployed in new ways to enhance process efficiency and help the consumer get a better overall experience when using a certain product or service.
Business Review journalists have looked at how the future of technology might impact the regular person living in Romania, who has to buy a house, driver a car and find a job.
We have included in this special issue exclusive opinions of executives in industries that are constantly trying to map the future, be it smart cities or new technologies in the entertainment sector. You can see them here