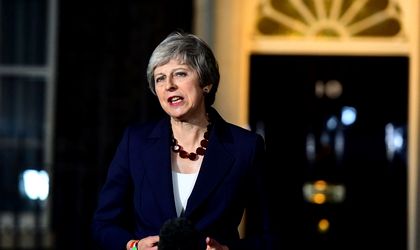 UK prime minister Theresa May survived a vote of no confidence by the parliament on Wednesday, but is still struggling to find a solution for Brexit that would be supported by MPs.
She won the vote by 325 to 306, as the Conservative party and coalition partner DUP voted in her favour. 24 hours earlier, she suffered a historic defeat over her proposed Brexit deal, which was rejected by a 230-vote margin.
May held a statement last night urging MPs to "put self-interest aside" and "work constructively together" to find a way forward.
"I believe it is my duty to deliver on the British people's instruction to leave the European Union and I intend to do so," she said.
Meanwhile, several political leaders have asked Theresa May to consider a second referendum and take a no-deal Brexit off the table.