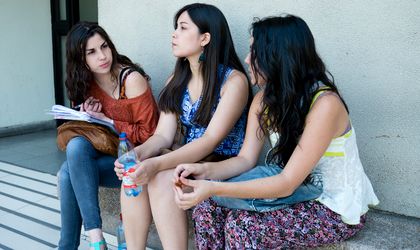 In the first quarter of 2018, the share of young people aged 15-24 neither in employment nor in education and training (the NEET rate) in the EU has been estimated at 10.6 percent. The Romanian youth in the same age range who are not in education, training or employment reached, in the same period, 14 percent, down from 17.2 percent in the first quarter of 2016. 
Thie value is as low as it was in the first quarter of 2008, and the lowest since the series began in the first quarter of 2006.
The lowest NEET rate in the EU for the first quarter of 2018 was observed in the Netherlands (4.1 percent), the Czech Republic (5.7 percent) and Sweden (6.2 percent).
The highest rate was in Italy (19.1 percent), Cyprus (15.6 percent) and Bulgaria (15 percent).
The NEET level in Romania dropped, almost surprisingly, from 15.5 percent in Q4 2017, to 14 percent in Q1 2018. In the last two years, the level decreased by 3.2 percentage points, from 17.2 percent to 14 percent.
The most likely reason is the growth of advantages and salaries in the labor market, where the employers are still looking for workforce in almost all fields.
On the other hand, the number of tertiary education students in Romania is low,around 540,000, compared with 504,000 in Belgium, country with 11 million population, or Netherlands with close to 845,000 students, at a 17 million population, or 677,000 in Greece, at a population of 10 million.