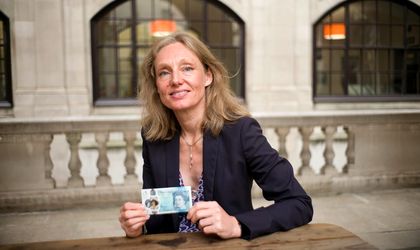 Britain is heading to "peak cash" phase, as there are falls in cash machine, while cards will become the most popular means of transaction instead of cash later this year, according to an investigation of the Guardian.  
Moreover, it reveals that just a fifth of sales will involve notes and coins by 2026.
However, there are still fans of cash, such as Victoria Cleland, the Bank of England's chief cashier, who says that when it comes about small purchases, she uses notes and coins often.
In an interview for the Guardian, Cleland claims that it's to early to estimate the end of cash usage and she adds that is reserved about the contactless payments' security.
"I personally don't really use contactless. To be blunt, it wasn't on my card for a long time and so I've just got into the habit of preferring not to. And I do hear stories of friends – this is a personal anecdote, this isn't the official Bank view – whose money has been taken off contactless when you walk past something. And it's only up to GBP 30. So I use cash for lower transactions anyway and for big ones contactless wouldn't work," says Cleland.
According to her, in 2016, the latest year for which the data could be found, 44 percent of the transactions made by consumers were in cash, meaning an year-on-year decrease by 50 percent .
"We are still seeing growth in total demand for cash," says Cleland.
She reveals that this is due to the fact that some people keep cash if there's a problem with the payment machines, not only for spending them in shops.
"Some people use it as a budgeting tool. Cash can be better managed if you are on a budget.
Last, but not least, the cash demand increased after the Brexit referendum because foreign tourists observed that they could take advantage of GBP decline against the major currencies.
Photograph courtesy to: Graeme Robertson for the Guardian