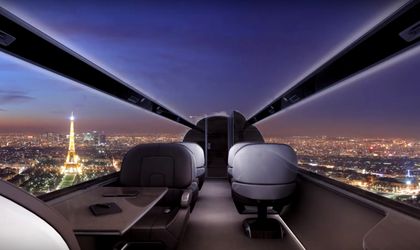 The Center for Process Innovation, a British technology and research firm, is creating some futuristic planes that will actually be windowless. The entire length of the plane will be covered in OLED touch screens, essentially giving everyone in plane a virtual window seat!
The touch screens with be connected to cameras that are place all over the outside of the plane, which will allow the screens to display a realistic view of what is going on outside the plane.
And if you get sick of looking at the sky, you can turn the virtual window into an entertainment system as well.
With all the plane's walls filled with screens, passengers could look out at the view surrounding them and never have to worry about getting a good seat again.
There might be 10 or 15 more years until the project can be put into practice.
The company said the projections on the screens will reflect the real world outside, but the concept raises concerns that the amount of light caused by all the screens might cause some passengers discomfort.