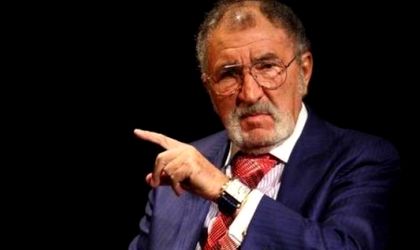 Prior to UEFA Euro 2020, Romania will open a train line connecting the capital Bucharest to Otopeni. According to Ion Tiriac, the richest businessman in Romania, the authorities should make sure that the upcoming train line will not cross the skating ring he opened two years ago.
"They should not make the train go through my skating ring, because they could upset a few thousand kids," the former tennis player warned at an event on Wednesday.
This week, Tiriac's large car collection received four new additions. The four Porsche 911 cars, 911 GT2 RS, 911 Carrera 4 GTS, 911 Exclusive Series and 911 R. entered the collection.
On the occasion, the businessman also announced he was planning to build a museum that will display his collection of hunting trophies, which is currently hosted in Brasov.
"It seems though that we have a 'small' problem. You know that there is a European football championship and Romania is hosting three matches. Well, it seems we will have a train line that wants to cross the skating rink! I am thinking it could pass somewhat to the right or to the left.
A few days ago, Minister of Transport Lucian Sova announced that the train line will be completed by 2020, so that football supporters traveling to Romania to watch the matches can travel by train between the city and the country's biggest airport.