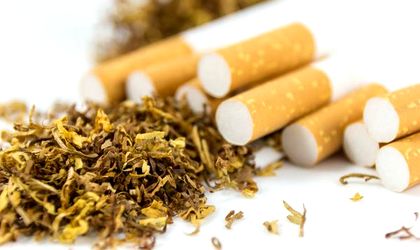 The exports of tobacco products in 2017 accounted for 42 percent of Romania's total exports of food, beverages and tobacco, according to the National Institute of Statistics, and about 6 percent of total exports of consumer goods.
The total value of raw and processed tobacco exports in 2017 was EUR 730.5 million, four times the amount of exports of various food products. British American Tobacco, the largest player on the tobacco market in Romania, exports about 60% of volumes manufactured in Ploiesti, Europe's second largest factory in Europe.
"The British American Tobacco plant in Ploiesti has doubled production capacity in recent years, with the increase in volumes being for export. Currently over 60% of the cigarettes produced in Ploiesti go to 45 other countries around the world, including Russia, Japan , Brazil, Italy, the United Kingdom and Denmark The capacity to invest in the development of the plant depends on the existence of a predictable economic climate. Romania", says Ileana Dumitru, Legal director and Public Relations director at BAT.
British American Tobacco contributes annually to the state budget with EUR 1.6 billion in the form of excise duties and taxes (out of a total of EUR 3 billion, which is the total tobacco industry). BAT is the second largest contributor to Romania's state budget. In the last 10 years, between 2007 and 2016, the company paid more than EUR 12.5 billion euros in Romania and it has over 2,500 employees and created indirectly 25,000 jobs through the supply and distribution chain.