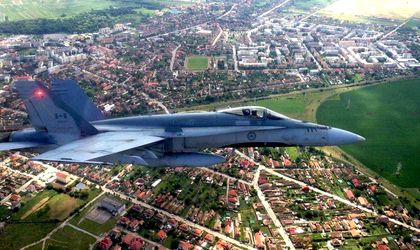 The Campia Turzii air base will receive a USD 3 million investment from the US. According to Hotnews, the air base will be financed via a program funded with USD 200 million, out of which the Cluj base will receive 1.5 percent. 
According to Hotnews, the United States are investing over USD 200 million in air bases throughout Eastern Europe, as part of an initiative designed to "stop Russian aggression."
The program is included in the US' 2018 defence budget, which was approved on December 12 by US president Donald Trump, which authorises Air Force to buy land outside of the US and build on it.
This year, the USD 2014 budget will be spent on objectives in Norway, Island and several locations in Eastern Europe. Campia Turzii will receive USD 2.29 million. Most funds will go towards building hangars for US planes and drones as well as maintenance.