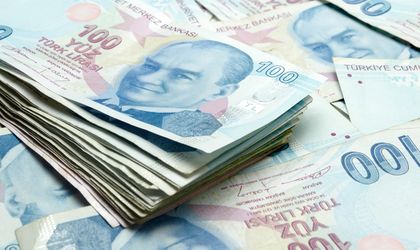 The Turkish lira pulled back from record low of 7.24 to the dollar on Monday, after the central bank pledged to provide liquidity and cut reserve requirements for Turkish banks, Reuters writes.
Worries about Turkish President's influence on the economy made the Turkish currency lose more than 40 percent against the dollar this year. The factors that contributed to this include his repeated calls for lower interest rates, and worsening ties with the US.
On Friday the lira dropped as much as 18 percent, and the repercussions were felt across US and European  stocks as investors took fright over banks' exposure to Turkey.
The fresh lira collapse on Sunday night hit Asian shares, weakened South Africa's rand and drove demand in global markets for safe currencies including the dollar, Swiss franc and yen. Shares in Europe's major banks also lost ground.
The country's central bank announced the moves on liquidity and reserves after Finance Minister Berat Albayrak said authorities would start implementing an economic action plan on Monday.
Bankers also said the central bank would meet banks' lira liquidity needs at the overnight rate of 19.25 percent — 150 basis points above the benchmark weekly repo rate.