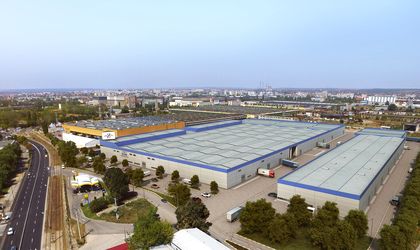 According to Dunwell, a brokerage agency specialized in the industrial segment of the real estate market, the future development of this sector will be marked by three major trends: orientation towards logistics spaces located within cities, expansion beyond the traditional geographical areas of this segment and strengthening the position of major developers already active in the market.
The growth of the industrial-logistics segment in real estate will keep its trend, both in the short and medium term. Consumption growth of 8.4 percent last year and a transactions value estimated at EUR 240 million, are the premises of a second year record in logistics and industrial development, with over 500,000 sqm estimated to be delivered up to end of the year.
Another conclusion of the study is that several retailers have started to develop their own logistics space. There are also many operators in the food, retail or e-commerce industry who either already have projects under construction or explore this option.
"I think we will see a beginning to focus on logistics space developed inside cities, smaller warehouses, closer to the city or even the city. It is also possible to see housing solutions built by developers of industrial parks so that labor is no longer such a problem. The hostels will be built in large out-of-town parks, where labor is brought from the surrounding area. We estimate that these hostels will be built first in Bucharest and the next city could be Timisoara, given that any hostel located in the outer limits has a lot of customers among the employees in the logistics parks, "said Daniel Cautiş, managing partner of Dunwell.
Growth in Sibiu, Brasov and Pitesti
The forecast growth will also come from parks outside Bucharest, with developers expanding increasingly into strong regional cities, located in other areas than traditional ones in the west of the country: Sibiu, Brasov, Pitesti. Infrastructure was the main obstacle in the industrial development in 2017: less than 25 km of the highway delivered, only 10% of the 250 kms passed and it will remain a problem in 2018.
"The development of industrial parks relies heavily on the existence of one or more powerful tenants with great potential for expansion, the ability of parkowners to translate and to satisfy the occupants' requirements as quickly as possible. Consequently, speculative developments have steadily increased over the past two years. Demand will continue to be fueled by private spending, some tenants are likely to move their operations, and the market will be very active. The results of this study, as well as the value and volume of transactions made so far, make us look with optimism and confidence, in the short and medium term, the development of the industrial and logistics market in Romania ", Cautis concludes.