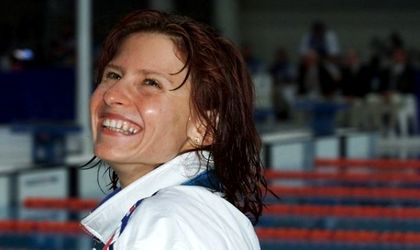 French President Emmanuel Macron named Romania-born Roxana Maracineanu as the country's new sports minister on Tuesday, after the former minister Laura Flessel resigned.
Roxana Maracineanu was born on May 7, 1975 in Bucharest, and moved to France with her family in 1984. In 1998, she became the first French swimmer to win the world championship.
"I was an immigrant's daughter, and that had not helped me at all in my career. That victory was for me, for my parents. It was definitely not meant to demonstrate that I am a better French citizen," Roxana said in an interview for Ouest France.
Although France was rooting for her to win the Olympic title in 2000 in Sydney, she was ironically beaten to it by a totally unknown Romanian swimmer – Diana Mocanu. That meant the Romanian national anthem played during the awards ceremony, which made Roxana cry. While everyone thought she was crying because she couldn't get the gold, she had a different reason. "I felt it was my anthem, too," she recalled many years later.
Roxana retired from her sports career in 2004 and she became a consultant for several TV stations in France. Later she entered the political world as a regional counsellor.
After the announcement was made about her becoming the new sports minister, Roxana stated: "There is no better way to give France what it gave me since I arrived in 1984 at the age of 9 from Romania."