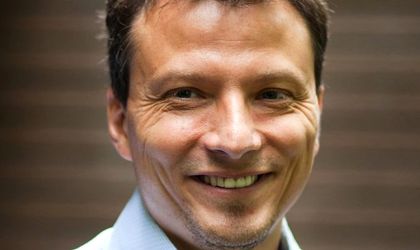 Local startup Dreamstime has become the world's largest stock photography community since its foundation 15 years ago. A 100 percent Romanian project that was launched in the US, the site has major clients, such as Samsung, Coca-Cola, Google, Ikea, and McCann-Erickson. Its founder gave BR the bigger picture.
By Georgiana Bendre
Although Dreamstime has a good audience in Romania, very few people – whether buyers or contributors – know it is here. A crowd-sourcing platform to which photographers, artists, illustrators, videographers and audio artists all over the world sign up, Dreamstime facilitates the upload of their work and then markets their portfolios to its client database.
Its story began 15 years ago, when Serban Enache and his friend and associate Dragos Jianu started it as a side project to their web design company launched in the US.
They focused on the US for many reasons. First, the photography industry was based there and it was where the founders had most of their client database. "In addition, Romania had a bad reputation for online fraud back in the 2000s. Romanian banks were unable to charge any international cards at reasonable costs. But things have improved tremendously since then, and Romania is now one of world's best markets both for doing business and hiring talented people," says Enache. "It was great to work remotely because it allowed us to be cost efficient while competing with strong companies. This is why Dreamstime managed to compete with no outside capital and no investment, and remains to this day one of the very few independent stock agencies out there."
The company initially had a small photo collection, mostly taken by partners of the project. This attracted huge interest because stock images were very expensive at the time – as high as USD 300 for a regular royalty-free image. With such photos, no additional royalties are payable per use after the initial outlay: the user pays the license fee once and gets to use the image for life.
"The mechanism is simple: register, upload and sell. Also, most people in our team have consistent stock photography portfolios. This is a company policy; using the product is vital. It's how we created Dreamstime and how we are able to detect market needs. Listening to your customers and using your product are a must," says Enache, CEO of the company.
But how did Dreamstime manage to take on big stock photography providers? A quicker response and adaptation to market needs than its traditional rivals was one of its advantages, says Enache. "We bet on digital cameras, despite their lower quality to begin with. We relied on technology to keep costs down and in fact had AI optimizations from our first year. This allowed us to have a much smaller staff. A smaller organization reacts faster to changing conditions in the market," he adds.
And attractive prices made Dreamstime first choice in its field of activity. "Plus, we are more selective than our competitors and run a better engine, with AI capabilities that learn from our customer behavior. We know that the market makes wiser decisions than internal staff so we always involve market signals in our editorial process. Search is vital for customers. Moreover, we provide customer support – we speak human! While AI is a great asset, we know that whenever people have a question to ask, they feel more comfortable talking to a person. This brings a high level of loyalty," Enache outlines.
Dreamstime predicts a decrease in income for 2018, as well as a slowdown in business growth, mainly due to search engines. As for the future, the company plans to focus mainly on AI. Dreamstime's business market share stands below 10 percent, while having 30 percent of the stock photo users in general.
Dream big
Dreamstime currently has more than 20 million registered accounts.
Close to 2 million accounts purchase and download images. It has 400,000 contributors (+5,000 new ones monthly).
It comprises 75 million images selected from almost 150 million submissions.
50 percent of Dreamstime's submissions were sent in the last 24 months, which shows high growth is still there.