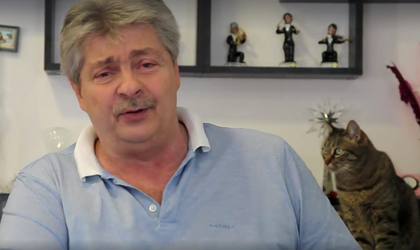 On the list of the largest debtors to the state we can find many companies owned by the Romanian state, but the first place is taken by Oilfield Exploration Business Solutions, with debts of almost RON 1 billion. It is not a new company – it is formerly known as Rompetrol SA, part of the group that Dinu Patriciu sold to KazMunaiGas.
According to Rompetrol officials, cited by Digi24, the debt is not new, but it is an old litigation with the Romanian state regarding "the Libyan unpaid claim", that dates back to the 1990s when Dinu Patriciu bought Petromidia from the state. Today, if the Romanian fiscal authorities can't get the money from the Libyan claim, they can go against Dinu Patriciu's heirs.
So far, the state has already started selling assets belonging to Oilfield Exploration in open auctions. The sellers are the Finance Ministry and the Public Ministry, who have the right the sell following a decision by the Bucharest Tribunal and by the Bucharest Appeals Court.
In April, an office building was auctioned with a total surface of 5,330 square meters (all ten floors, but not the ground floor because it didn't belong to the debtor), located on Victoriei Road no. 222. The starting price for the bid was RON 34.99 million, but according to the information available the auction was not successful.
The list of debtors also includes Electrocentrale Bucharest, with a debt of RON 860 million. It is unlikely that this debt will ever be collected, but rather it will be written-off one way or another. The Transport Company of Bucharest (RATB) is registered with a debt of RON 234 million, Electrocentrale Constanta with RON 200 million and the Romanian Postal Office with RON 176 million.
Unlikely to be collected is also the RON 400 million debt owned by Oana Management, a private company from Posta Calnau (Buzau county), which has only one employee.
A few days ago another auction was set, this time for Sorin Ovidiu Vantu, who was recently sentenced to ten years in jail for embezzlement of the Employees' Association of SNP Petrom. The financial damage was estimated at RON 41.21 million.
So far, the Fiscal Authority started an auction for a residential building and the related land of 1,905 square meters in Mhailesti, Giurgiu county, at a starting price of RON 2.58 million.