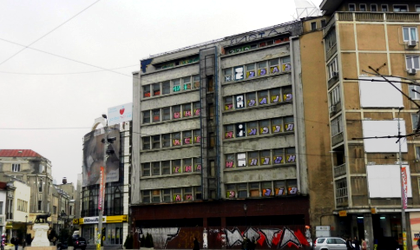 The Bucharest Store in the city center will be rebuilt by this time next year by its Dutch owner, who will invest EUR 5 million to bring the iconic building back to life.
The investors, who are also shareholders of the furniture manufacturer Quadra Invest, paid EUR 4 million to take over the store around four years ago, so the total investment would reach EUR 9 million.
According to the investors, their Bucharest Store will be a new building, but with a facade identical to the original one. The building will have a basement that will be partly commercial, the ground floor and the first three floors will all be used for commercial purposes, the 4th and 5th floors will be for offices, and the top floor will house a restaurant or bar.
The owners of the Bucharest Store have in their possession 15 buildings of 16,000 sqm of commercial spaces in the historical center of the capital.